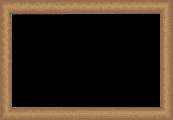 WELLLLLL, I was born and raised in Eastern Iowa and transplanted to Nebraska for college. I've taught school in Albuquerque, Santa Fe, and some small towns in Eastern Montana&nbsp and Western North Dakota. In 2005 I moved back to Davenport Iowa--a big part of the Quad Cities on the Mighty Mississippi River !! We live in a spacious mobile dwelling and love it there.I am often a confusing but interesting combination...being left- handed,adopted, and an only child to boot!



My mom passed away November 30, 1990 and my dad November 26, 1997. So it's just me holding down the family tree now. I do have quite a number of brothers and sisters and other kinfolk from my birth family that I hope to get to know better as time passes.






CENTER>
My loving husband to whom I was married on May 23, 1997, is Jeff Kilpatrick III, who was born and raised in near Muskogee, Oklahoma; He is looking for work in the Davenport area and doing mystery shopping with me.

Lately he has become interested in language study--and at this time is learning--ready for this---Spanish, French, German, Mandarin Chinese, and Portuguese--At the SAME TIME!!! That's my Jeff, for ya! He is thinking of perhaps becoming an interpreter with these skills. Trivia, sports teams (GO BIG RED!!), music, and traveling are big interests of his. He is very proud of his Irish ancestry and culture ,and he is also part Cherokee Indian .`

Since my parents are gone his mom and his dad have welcomed me graciously into their families. I'm really happy to have two special "brothers"...Andrew and Taylor, and Taylor's wife Anastasia as well as Andrew's wife Sara, as part of the package.





I received my Bachelor's Degrees in Elementary Education and Journalism from Union College. In December 1998 I completed requirements for my master's degree in Human Development and the Family from The University of Nebraska-Lincoln. At present (2003) I also want to write books and articles.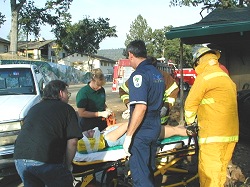 Currently I volunteer in the Trinity Health Care System;Trinity Health Care System. I also plan to work as a volunteer ABE (Adult Basic Education) tutor for reading-delayed adults through Scott Community College;; . Another rather neglected interest is Ham Radio; I have passed my Tech and General Exams..my call is KC0JCU. . AND for a little extra money I do something called Mystery Shopping:SITE BEING BUILT on that subject which will hopefully be up soon! Other than that I am just totally bored to death. I may burn out but at least I won't rust out from disuse!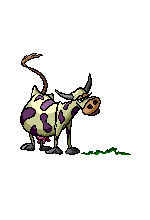 My biggest love (besides Jeff, of course!) is the computer--to which I am a complete and total addict. I spend hours on the MOO's with my friends and on the mailing lists. I have put together several web pages including a very comprehensive one about parenting which I hope to use in my own work and to help those who are involved in raising children. Just recently I have become fascinated with Powerpoint, and I love making those shows!!



I would someday like to become an interior designer; travel the country giving seminars; get my certification to be a massage therapist; run a bed & breakfast home which I have bought and fixed up myself;and learn to skydive..undoubtedly won't accomplish most of those things... but I can dream.....




..and I'm always on the move...trying new things and learning each day!





Take a

...at me:)



me.






Last update:
December 10, 2007